Optima Legal Education Fund
All LATCH tenants with school aged children are eligible for up to £20 per child in Asda vouchers to help with buying school uniform.
To ask for the vouchers please email info@latch.org.uk or call the office 0113 237 4482 and speak to Ashe.
Vouchers are available in £5, £10, £15 and £20 amounts. Up to a maximum of £20 per school child.
This limited amount of money is available on a first come first served basis until it runs out and is for school uniforms, school bags, pencil cases, pens and calculators etc.

Help with Cost of Living
The Government has produced a leaflet giving help and advice on how to keep warm despite high energy costs this winter.  Click here to read the full leaflet:
Repairs
Reporting Repairs Latch tenants can report a repair by phoning the office on 0113 2374482 between 9:30am and 4.30pm. We will take a brief description of the problem and arrange an appointment for a repair. If it is an emergency we aim to repair it within 24 hours, for non emergencies we will organise a repair within 28 days.
Emergency Out of Hours Repairs
All out of hours emergencies should be reported to Kiwi Facilities Maintenance 01924 400499.
The out of hours number for Latch tenants in Connect properties is 0113 386 1069.
Support
At the start of your tenancy you will be allocated a support worker who will help you to get settled in your new home. They can help you to work out what your next steps are and how to make changes in your life. During the first three months of your tenancy you will receive regular visits from your support worker. This is to make sure you are managing and happy in your property. Once you are fully settled your support worker will discuss with you how often it's helpful for them to see you. You can contact your support worker at any time if you need support with something. Latch's supported housing is a stepping stone to independent living. Tenants are encouraged to stay with Latch for no longer than 3 years and will be supported to move on to fully independent housing within this time.
Fire Evacuation Procedure
All Latch homes have fire evacuation procedures visible, either on a wall or back of a door. Please make sure you know what to do if a fire occurs. Once a fire has started it may spread very quickly, producing smoke and toxic fumes. In the event of a fire in your home:
Raise the alarm to alert others
Leave the building as quickly as possible closing all doors behind you
Dial 999 to call the Fire Service
Do not re-enter the building to collect personal belongings or for any reason
Inform Latch as soon as possible
Your Responsibilities as a Tenant
Gardens and yards: You are responsible for keeping your garden or yard neat and tidy. Latch does provide a gardening service to maintain the garden. It is not their job to remove rubbish and waste except green waste.
Removal of Rubbish: Please sort all your household waste and place in the correct bins. All properties are provided with wheelie bins. Find out the collection times. Do not put rubbish in the street as you will be liable for a fine by Leeds City Council. If you need larger items removing contact the council on 0113 2224406.
Latch provides cookers, fridges and other white goods. We will repair, maintain and replace these goods. Please take care of them, otherwise you may be liable to replace them out of your own pocket. Pets: Your Tenancy Agreement states that you agree not to bring any pets or other animals into your home without prior consent from Latch.
Electrical goods: If you purchase or bring electrical equipment into your home you are responsible for ensuring that your equipment is safe and in good working order.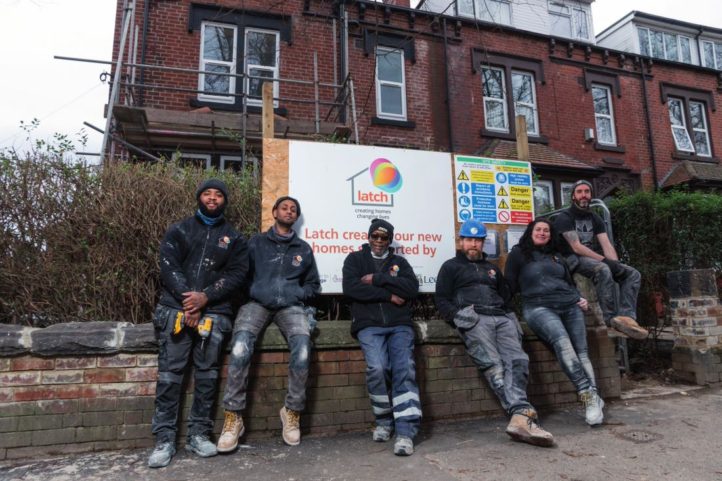 Opportunities for Change
At Latch we aim to work with people to create helpful and positive changes in life. We do this in a number of ways:
Volunteering with Latch: Latch has volunteer placements on our house refurbishment scheme. You don't need construction experience as you will be trained and supervised and we can help you to get a CSCS card.
Social Events: We try to arrange a few social events throughout the year. Please take advantage of this as it is a good way to meet other people and get involved with Latch. The Coach House: Here we offer a range of support and social groups, such as a women's group, tablet loans and digital inclusion, as well the Sunday Bike Fix where volunteer mechanics will help you fix up your own bike. Our coach can also work with you to help achieve your goals so why not pop by.