Ryan's story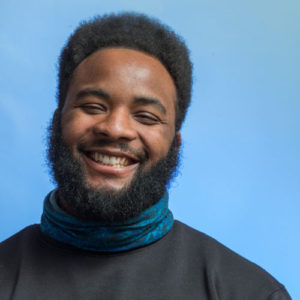 Ryan initially joined Latch as a trainee and has now secured employment with us. He is a 27 year old who was long term unemployed. He wanted to use the traineeship to turn his life around, starting by getting a trade. One of his hobbies is weightlifting (he holds a Yorkshire record for dead lifting over a quarter of a ton) and his impressive strength has been a huge help on site. He was able to carrying in 75 acoustic boards at 6 stone each!
Ryan impressed us during the recruitment day – both with the strength he showed in the ground works for laying a new waste pipe and his level – headed approach in undertaking intricate joinery works. He has gone from strength to strength, learning a wide range of skills including ground works, building metal stud walls, insulating, plaster boarding, plastering, building doorcases and hanging doors, plying floors, tiling & assisting with fitting a kitchen.
Ryan has been quick to learn new skills and uses them well. He's also a great team player.
Ryan explains "you would have to pay a lot of money to go to college and learn these kind of skills and here I am getting paid to learn them."
Our aim is to build positive futures for even more people like Indiana… find out how you can help support our work or read about more people we've helped.